| | |
| --- | --- |
| Internet, más tuyo que nunca | Viernes, 10 de Octubre del 2000 |
Some friends of mine...
¡¡AVTTISTAS!!
Jo, que decir de toda esta gente... que son muy majos y guardo un gran recuerdo de ellos. Quien sabe cuantos de ellos seguirán en AVT (ahora GFI)...Carlos Vecina, el Josete, Marifé, Eduardo, Apa, Andrés, Alfonso, Carmen, Carlos, y el resto (si no me conoces resulta que mi memoria es horrible), y por supuesto todos los que ya se fueron de la empresa (el Paquito, la Menchu, la Mai, etc...). Por cierto, soy el que está a la derecha, con gafas y camisa roja...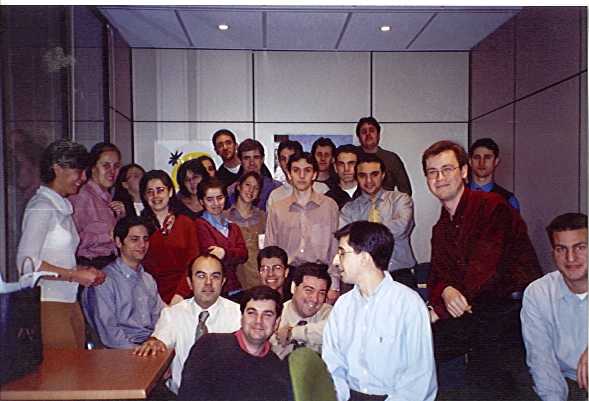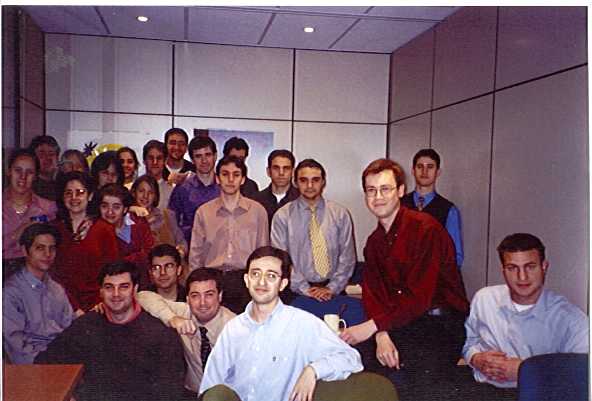 What can I say abou them? Simply the best influence in my life... (btw, I'm the first one on the the left, the sitted down one).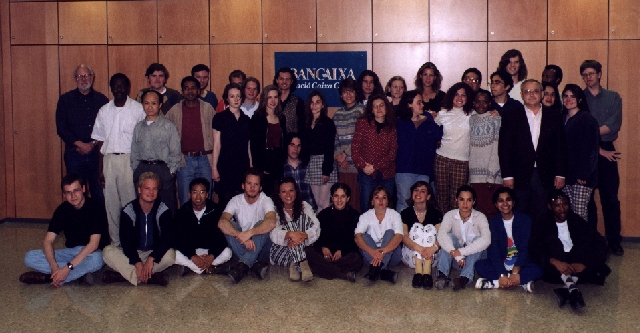 And here is the list of students of the 1997 European Peace University's MA Program in Peace an Development. What a wonderful group!
| Student | Country | Student | Country |
| --- | --- | --- | --- |